The upcoming ASA-CSSA-SSSA International Annual Meeting will be a collaborative event hosted by The American Society of Agronomy, the Crop Science Society of America, and the Soil Science Society of America. From October 29 to November 1, 2023, in St. Louis, Missouri, this meeting serves as a gathering point for leading experts and key stakeholders, providing a platform to delve into recent agronomy, crop science, and soil science developments. Committed people will have a space to give their input, so be sure to register today.
One of the highlights of this year's meeting is the prestigious ASA Plenary / E.T. & Vam York Distinguished ASA Lectureship, which will be delivered by none other than Sieglinde Snapp, the illustrious director of the Sustainable Agrifood Systems (SAS) program at CIMMYT. Snapp is a trailblazing scientist renowned for pioneering the "mother and baby trial" method, an influential tool researchers use to engage farmers in co-learning about sustainable agriculture. Her groundbreaking approach has significantly advanced participatory research, enriching our understanding of soil health, crop diversity and agroecology, informing extension services and policymakers in Africa and beyond.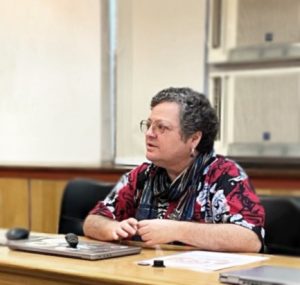 She leads a diverse team of over a hundred scientists, fostering multidisciplinary discoveries that aim to improve global food security. Her lecture, titled "Sustainable Agrifood Systems for a Changing World Requires Action-driven Science," is scheduled for November 1, 2023, at 7 a.m. (CDT), promises to be an enlightening journey. In this presentation, she will unveil CIMMYT's strategy for advancing the science of SAS in a rapidly changing world. She will address the pressing issues of climate change, conflict, spikes in consumer prices, and global health, emphasizing the need for action research, new data analytics, and agro-diversity. These are essential elements to safeguard the resilience and sustainability of our farming systems.
The ASA-CSSA-SSSA International Annual Meeting will also be a moment of recognition for Snapp as she receives the International Soil Science Award from the Soil Science Society of America. This prestigious accolade is a testament to her unwavering dedication to advancing soil science, agronomy, and sustainable agrifood systems. It reaffirms her lifelong commitment to enhancing the science and practice of agriculture for the betterment of our planet and its people.
Participation can make a real difference in the world of agronomy, crop science, and soil science. Mark your calendars and don't miss the opportunity to be part of a movement that's shaping the future of sustainable agrifood systems.