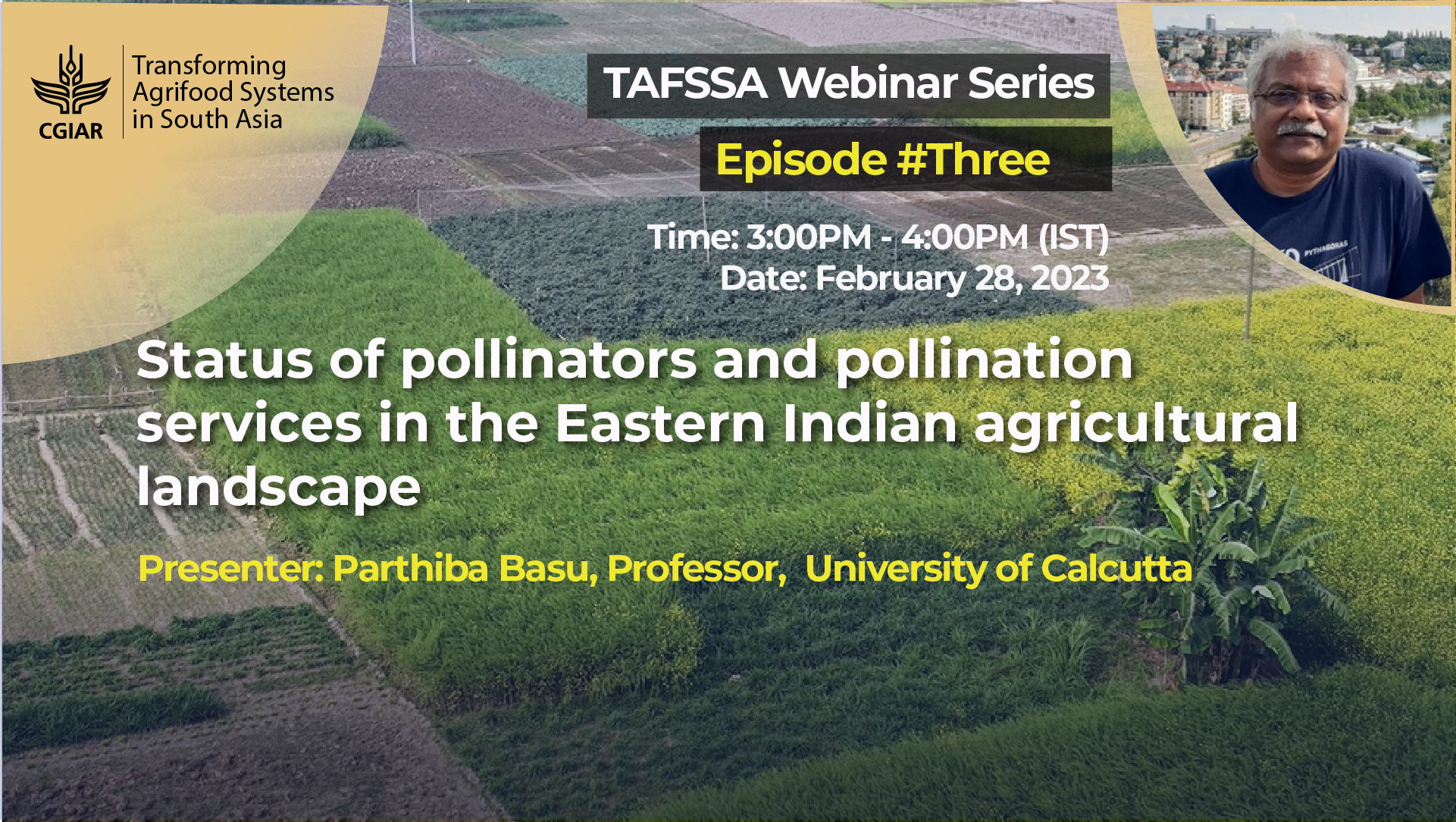 The Transforming Agrifood Systems in South Asia (TAFSSA) CGIAR Initiative is hosting a series of webinars to highlight research from South Asia on food security, sustainable healthy diets, farmer livelihoods and resilience, and land, air, and groundwater conservation.
In this third event, you will hear about Status of pollinators and pollination services in the Eastern Indian agricultural landscape from Parthiba Basu, Professor at the Department of Zoology, University of Calcutta.
Parthiba Basu has a PhD in Ecology and heads the Centre for Agroecology and Pollination Studies founded in 2012 at the University of Calcutta. His research interests are biodiversity and ecosystem functioning along ecological gradients, particularly in the agricultural landscape. A major research focus has been the diversity of pollinators and their ecosystem service delivery in agro-ecosystems.
Date: Tuesday, February 28, 2023
Time: 3:00 p.m. – 4:00 p.m. (Indian Standard Time)
Please register for the event via Zoom.