---

Gender dynamics in formal seed systems in sub-Saharan Africa and worldwide lessons
November 21, 2019 @ 2:00 pm

-

3:30 pm

CET

Free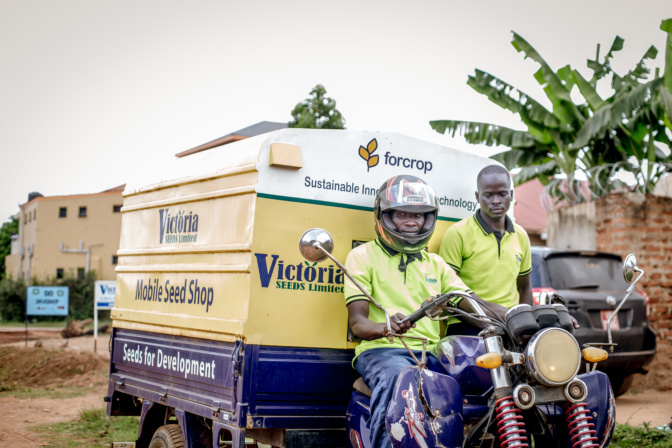 The CGIAR Collaborative Platform for Gender Research is hosting and organizing the webinar "Gender dynamics in formal seed system in sub-Saharan Africa and worldwide lessons" on November 21, 2.00-3.30pm (CET). The webinar is organized in collaboration with the CGIAR Research Program on Maize. Register to the webinar
​Improved maize seed is essential for African farming systems because of its relatively higher yield potential, better adaptation to common biotic and abiotic stresses such as diseases, pests, drought and low nutrients, and more efficient use of water. Most importantly, several studies have revealed that women farmers are less likely to use improved seed than men, leading to relatively lower productivity levels. These gender gaps represent real costs to households, seed companies, agro-dealers and society. With widespread support from donors, national governments and research institutions, the seed sector in Eastern and Southern Africa has rapidly evolved in ways that have greatly altered the landscape of seed delivery to smallholder farmers.
As the types and volumes of improved maize seeds increase, several questions arise. How do men and women farmers learn about the performance of these new improved compared to those that they presently grow? Which approaches are most effective in reaching different demographic groups? How can one ensure that women get opportunities to learn about and access improved maize varieties?
This webinar aims to share knowledge on the practical approaches that can be used by researchers, development practitioners and private sector (seed companies and agro-dealers) to reduce the gender gap in adoption of improved varieties of seeds in sub-Saharan Africa. In addition, challenges facing the development of sustainable systems for delivering seeds to small-scale farmers will also be discussed. Lessons learned from Asia and Latin America on aspects of gender dynamics in seed systems will also be shared.
There will be a workshop in Nairobi, Kenya, on the same topic on December 2, 2019. If you are interested in participating, contact Rahma Adam.