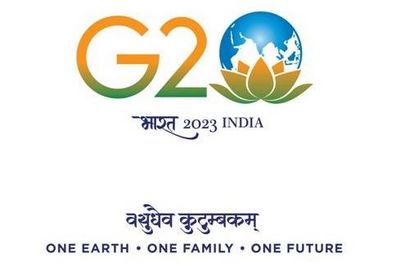 Founded in 1999, the G20 or Group of 20 is an intergovernmental forum comprising 19 countries and the European Union (EU), all among the world's largest economies. The G20 works to address global economic issues such as financial stability, climate change mitigation, and sustainable development. The group's chair rotates annually among member countries.
The current chair, India, is hosting a Meeting of Agricultural Chief Scientists in Varanasi, Uttar Pradesh, from 17 to 23 April 2023, entitled "Sustainable AgriFood Systems for Healthy People and Planet." During two days of formal presentations and discussions, participants will address:
The role of science, technology, and innovation in food security and nutrition.
Resilient agri-food systems.
Digital agriculture and sustainable agri-value chains.
Perspectives from developed and developing countries on public-private partnerships in agricultural research for development.
CIMMYT has been invited and, led by Bram Govaerts, Director General, will raise and help address critical topics such as shared research to improve fertilizer use in rice, wheat, and maize cropping systems; resistance breeding and integrated management of crop pests and diseases; breeding to fortify staple crops with key micronutrients; pathways to spread scale-appropriate mechanization and digital decision support systems for farmers; effective public-private partnerships; developing climate resilient varieties and diversified cropping systems; and stronger collaboration with well-resourced national agricultural research systems, such as the Indian Council of Agricultural Research (ICAR), on these issues.
JIRCAS president Osamu Koyama will present on BNI-crops, including BNI-wheats and current projects to develop high-BNI wheats for India funded by JICA.
For more information, download the event program.