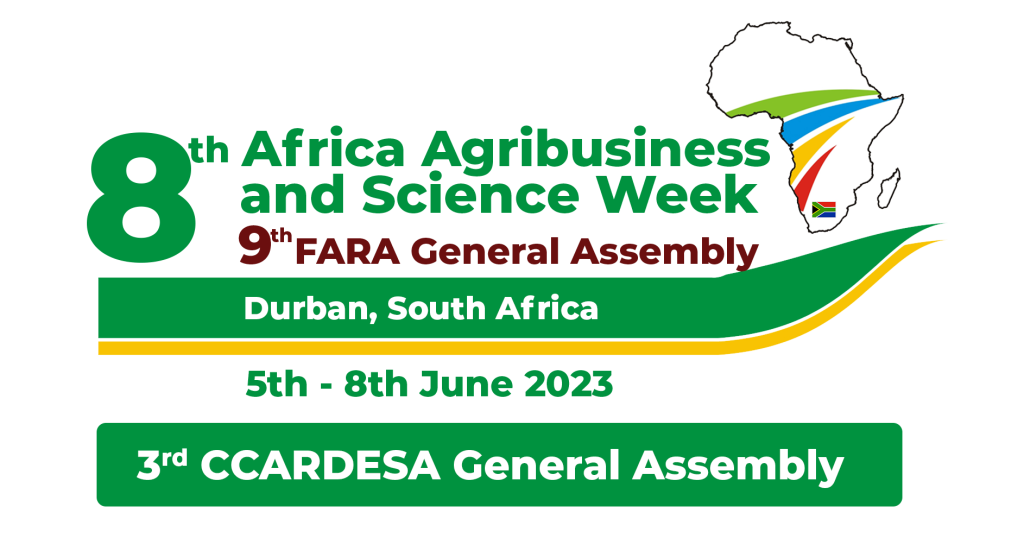 CIMMYT will participate at the 8th Africa Agribusiness and Science Week (AASW) on June 5 – 8, in Durban, South Africa, under the theme '
Linking Agri-Business with Science and Innovation for Sustainable Agriculture and Food Systems
'. This AASW is especially significant because it will resume AASW after a long pause since 2016.
The 8th edition of AASW will host prominent business and agricultural leaders to strengthen links between agribusiness and science with attention on competitiveness in agro-industries and innovation for the continent's future.
The 4-day event will feature diverse session formats: matchmaking between researchers and business leaders, a high-level opening session, 3 sponsored plenary sessions, 5 parallel sessions, 15-20 side events, field trips, and an exhibition.
CGIAR Plenary
CGIAR will hold a plenary with 2 sessions on June 6, 2023, 8:30 – 10:30 a.m. (SA ST). CIMMYT Director General Bram Govaerts will moderate the plenary.
The plenary seeks to take advantage of the strategic opportunities offered by the AASW8, to present CGIAR's collective capacity to engage in relevant and attractive partnerships with African research and innovation stakeholders. Expected outcomes of the plenary include the following: 1) Endorsement by the AU, AfDB, FARA and CGIAR of an Action Plan as a novel mechanism to strengthen partnerships between One CGIAR and African research and innovation institutions to contribute to the realization of CAADP targets; 2) Elaboration of the emerging trends on alignment with African research and innovation stakeholders, the CAADP-Science nexus and the concept of One CGIAR for Africa.
Visit the event website for more information on speakers, travel, and a detailed agenda.