---

19th ICC Conference 2019
April 24, 2019

-

April 25, 2019

€ 160 – € 620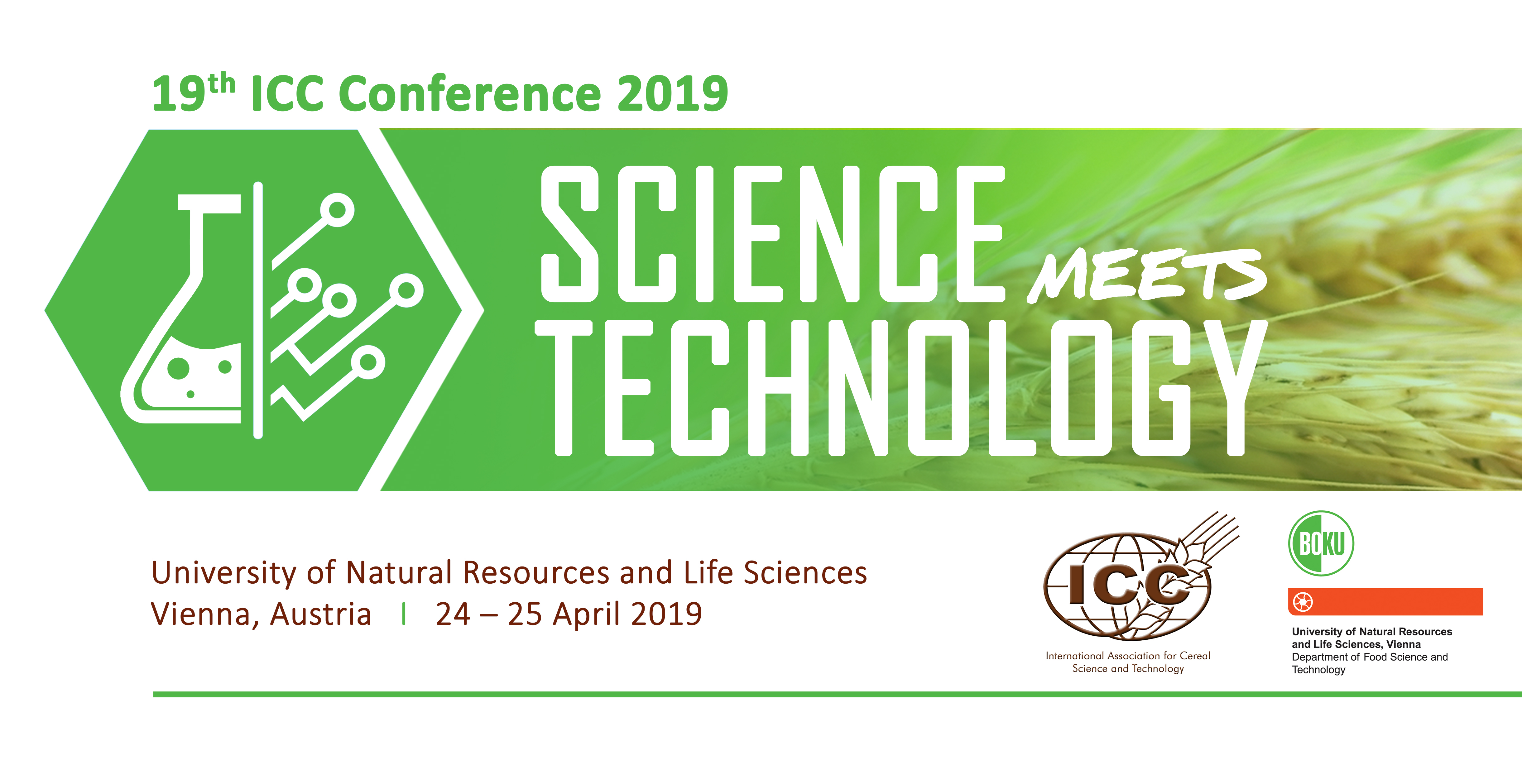 At the 19th ICC Conference 2019, scientists will share the latest developments in cereal science and technology. The programme of this Conference will be a forum of discussions between ICC Members and food scientists, producers as well as product developers outside the "ICC family."
This Conference will be the place to learn, collaborate, network and build bridges from cereal science to technology and vice versa. By creating a better understanding for the hot topics in the different areas long lasting bridges shall be built to contribute together to the urgent needs in the cereal business today.
ICC19 will cover all aspects in the field such as production, processing, nutrition, analysis, new products and technologies, food safety and quality assurance including state-of-the art reviews by authoritative speakers and updates on new developments and research in international projects as well as academia. ICC19 offers a wide forum for all disciplines and sectors involved in cereal research, production and utilisation, where also new technologies practically can be presented.
The 19th ICC Conference will be organized together with the University of Natural Research and Life Science Vienna, Department of Food Science and Technology.