The World Food Prize | 2017 Borlaug Dialogue International Symposium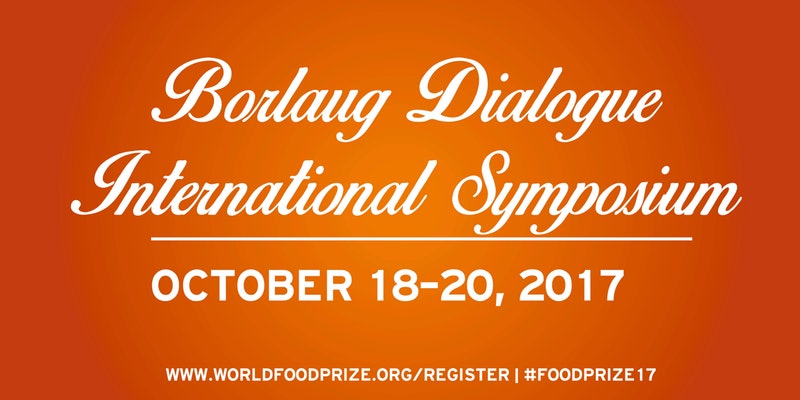 "The Road Out of Poverty"
Focus on: Leadership, Infrastructure, and the Next Generation
The 2017 Borlaug Dialogue International Symposium, also known as the "Borlaug Dialogue" will convene a fantastic array of international leaders, farmers, agribusiness executives, and development experts to address the most critical issues facing global food security. This year, we honor the entrepreneurial spirit of farmers, and the ability of agriculture to provide health, wealth and stability at the personal level and at the international level.
This year's Symposium theme, "The Road Out of Poverty"encapsulates the power of treating agriculture as a business, and the impact of truly "bringing it to the farmer", as Norman Borlaug taught us. The theme is drawn from "Africa's Norman Borlaug", our 2017 Laureate President Akinwumi Adesina of the African Development Bank who has made it his life's mission to promote agriculture, good nutrition and education as the keys to uplifting millions out of poverty. President Adesina shared, "As someone who grew out of poverty, I know that poverty is not pretty. My life mission is to lift up millions of people out of poverty, especially farmers in rural areas…We must give hope and turn agriculture into a business…"
Whether talking about physical infrastructure like roads or new pathways in agricultural technology, improved access to nutritious foods or innovative approaches to education and research, the ideas and speakers at the 2017 Borlaug Dialogue will move us forward on the journey toward a hunger free, just world.