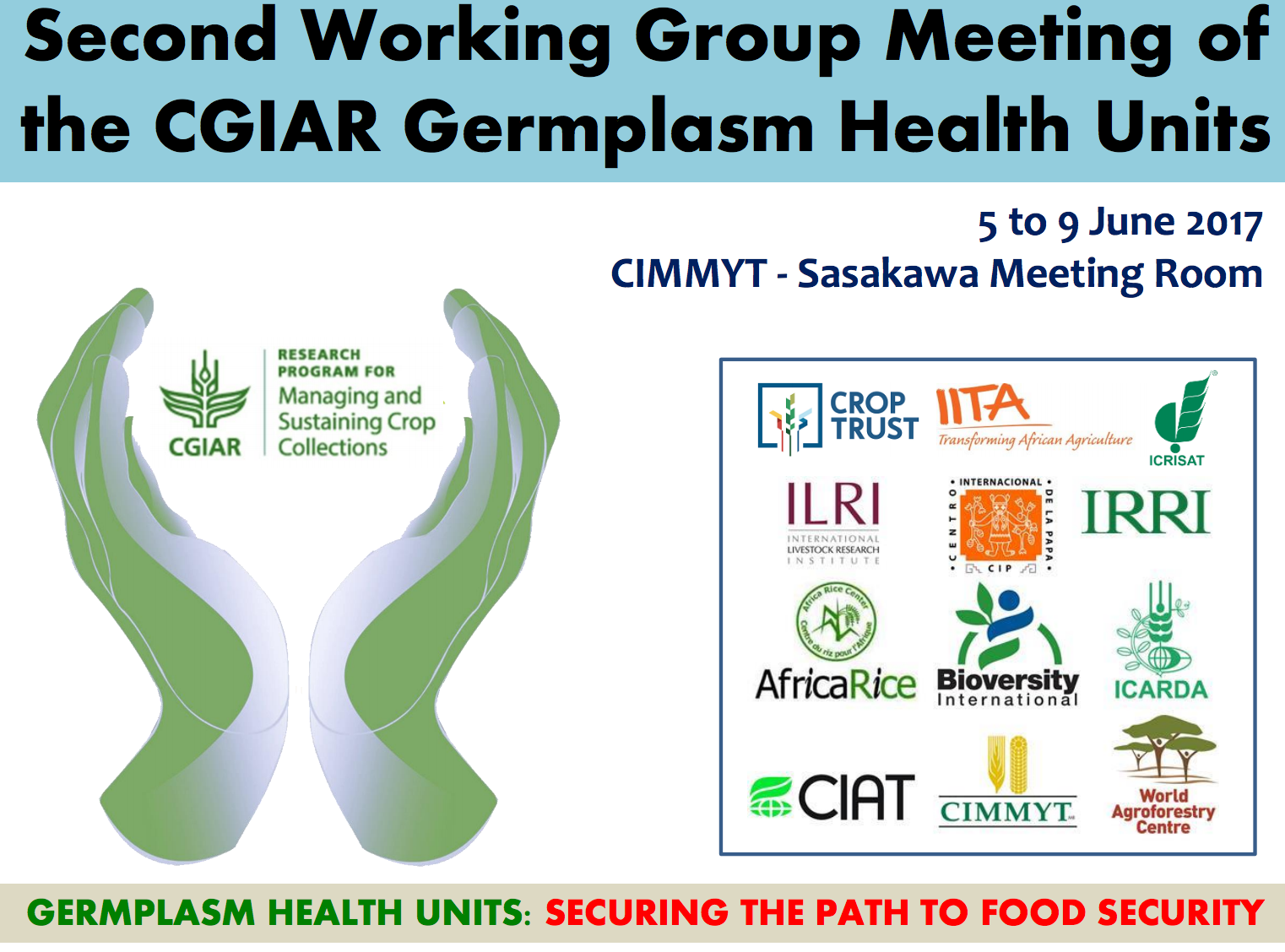 The Second International Workshop of the CGIAR Germplasm Health Units will take place from June 5-8, 2017 at the International Maize and Wheat Improvement Center (CIMMYT) Headquarters in Texcoco, Mexico.
This workshop is organized by the Germplasm Health Units (GHU) working group of the CGIAR Genebank Platform with an agenda aimed at:
Assessing the progress made since the first workshop held in Nairobi in 2016
Continuing to develop strategic thinking for upgrading GHU capacity and procedures
Moving the GHU project work plan forward
About 30 participants are expected from: AfricaRice, Bioversity International, CIAT, CIP, ICARDA, ICRAF, ICRISAT, IITA, ILRI and IRRI.
Contact Monica Mezzalama at m.mezzalama@cgiar.org and read the full program here.
---