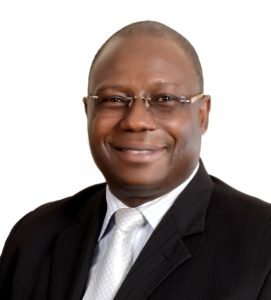 Forum for Agricultural Research in Africa
Yemi Akinbamijo is executive director of the Forum for Agricultural Research in Africa (FARA) and an agricultural research for development expert. A Nigerian national, he has spent the past three decades of his career in Africa and Europe working in the domains of international agriculture, food and nutrition security, natural resource management, including crop-livestock integrated systems, market-oriented production systems, regional value chains, urban agriculture, land use management, sustainable agriculture and climate change adaptation.
Akinbamijo is a strong analytical and strategic thinker. He is an active contributor to the global discourse on strategies for attaining a sustainable and inclusive agricultural transformation. He is also a consummate networker who is solidly plugged into an extensive community of stakeholders in the African agricultural and rural development landscape, including donors.
Akinbamijo is widely published and is a former editor of the Bulletin of Animal Health and Production in Africa (peer-review journal) and lead author of the book Advances in Crop-livestock integration in West African Cities.