Blog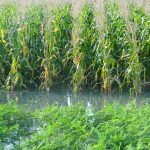 Global climate change negotiators met at COP23 to tackle myriad issues, including how to reduce greenhouse gas emissions from agriculture and protect food and farming from worsening climate impacts. Technology such as drought- and heat-tolerant maize, resistant crops and control practices to combat newly-emerging pests, insurance to recover from extreme or erratic weather, and more targeted use of nitrogen fertilizers are already being adopted in Africa and Asia to reduce agriculture's footprint while improving farm resilience and productivity.
---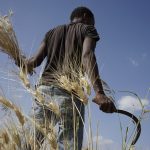 Index insurance is one of the top 10 innovations for climate-proof farming. Photo: P. Lowe/ CIMMYT New insurance products geared towards smallholder farmers can help them recover their losses, and even encourage investment in climate-resilient innovati …
---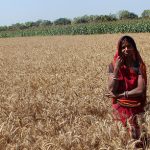 India is one of the world's largest contributors to global warming, but simple changes in farm management can drastically cut emissions while meeting food demand.
---
The new maize lethal necrosis online portal provides up-to-date information and surveillance tools to help researchers control and stop the spread of the deadly disease.
---
Joyce Maru is a capacity development & communications specialist at the International Potato Center A farmer prepares maize porridge using Provitamin A maize. Photo: R.Lunduka/CIMMYT Vitamin A deficiency is considered a major public health problem …
---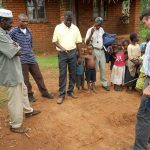 Development initiatives are only truly successful when participants graduate, adopt and leave.
---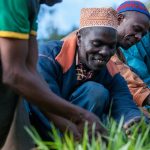 Climate change presents a formidable challenge as one of the biggest constraints to improving food systems, food security and poverty alleviation around the world, especially for the world's most vulnerable people.
---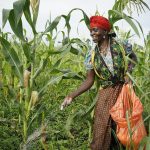 In a special interview to mark International Women's Day, CIMMYT gender specialist Rahma Adam detailed how her research aims to improve the agricultural productivity of women in south and eastern Africa.
---
by March 7, 2017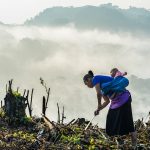 GENNOVATE research reveals communities with numerous women-headed households record high levels of poverty reduction.
---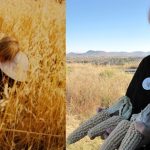 Despite over a decade of implementing policies and programs to promote gender equity in research, some countries have seen women in science, technology, engineering and math (STEM) careers stagnate and even decrease in some fields.
---
OLDER ENTRIES
Responsible Editor: Genevieve Renard. Reserved Right for Exclusive Use granted by the Mexican Copyright Office (valid in Mexico) no. 04-2013-091212312700-203. Responsible for updating this blog: Matt O'Leary, communications officer, Km. 45 Carretera México -Veracruz, El Batán, Texcoco, Estado de México. C. P. 56237, México. Weekly update. © CIMMYT 2017.